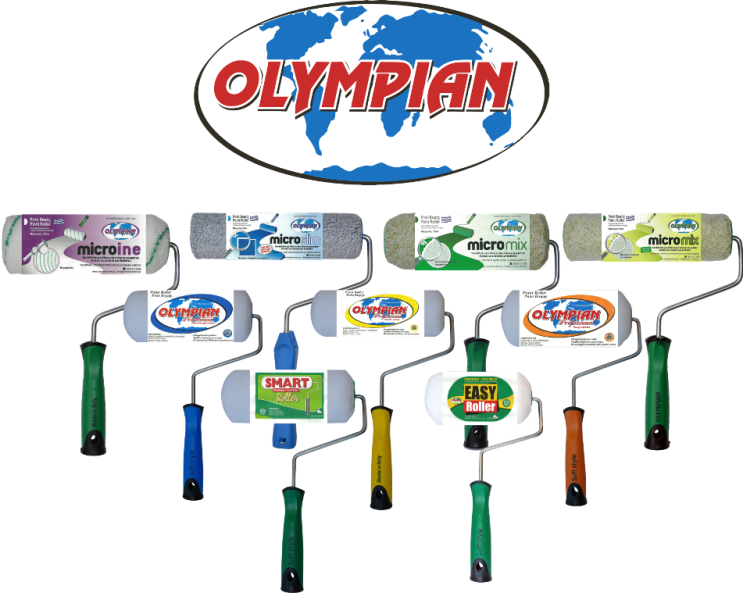 OLYMPIAN

Professional paint rollers
The ultimate solution to professional painting!
Made entirely from high quality materials. Exclusive innovation in processing, with cutting edge technologies. Excellent application and maximum performance in the coating of the surface. Strict quality control in each roll individually.
Innovation at the handle, 100% natural Merino fur. Unbeatable in color dispersion and a perfect fit to the surface. No drips - No splash - Easily maintained. The application of the skin is made by the method of high frequency welding minimizing failure rates.